Concerts at All Saints
Regular Concerts
We run a weekly Wednesday lunch time series Soundbites (details below) ourselves. Our church is also used regularly for concerts by other organisations such as Hertford Choral Society, Hertford Symphony Orchestra and Hertfordshire Festival of Music
---
News Updates

Hertfordshire Festival of Music
Friday 9 to Sunday 11 June 2017
Hertfordshire Festival of Music
Hidden Hertford - the Haydn Connection
Concerts include:
CLARE HAMMOND piano
Friday 9th 7:30pm
Acclaimed as a pianist of 'amazing power and panache' (The Telegraph), Clare Hammond weaves a virtuosic programme around Haydn's masterwork Fantasia in C.
Featuring tribute pieces to both Haydn and the late, great, John McCabe, written by some of the UK's leading composers, the concert concludes with a dazzling display of pianism - Stravinsky's Petroushka Suite.
EMMA KIRKBY soprano
MARCIA HADJIMARKOS fortepiano
Saturday 10th 5:00 pm
The centrepiece of this year's Festival focuses on the remarkable composer and impresario Johann Salomon, who persuaded Haydn to visit England in 1791. Emma and Marcia recreate the special atmosphere surrounding Haydn's stay in Hertfordshire which inspired the creation of some of his most delightful songs, set in English. With a chance to hear the authentic sound of the fortepiano, this is a true treasure trove of late eighteenthcentury musical life.
Songs and keyboard works by Haydn, Pinto, Salomon, Shield and Storace
CARDUCCI QUARTET
Sunday 11th 3:30 pm
One of the most sought-after quartets of their generation, the Carducci Quartet gives the world première of Featured Living Composer Matthew Taylor's keenly awaited 8th Quartet. The Haydn theme continues with one of his most popular early works, String Quartet op.20 no.4, complemented by an equally youthful masterpiece by his pupil, Beethoven's String Quartet op.18 no.4. Arvo Pärt's Summa brings an otherworldly quality to this exciting programme.
More information and on-line bookings can be found on their events webpage.
---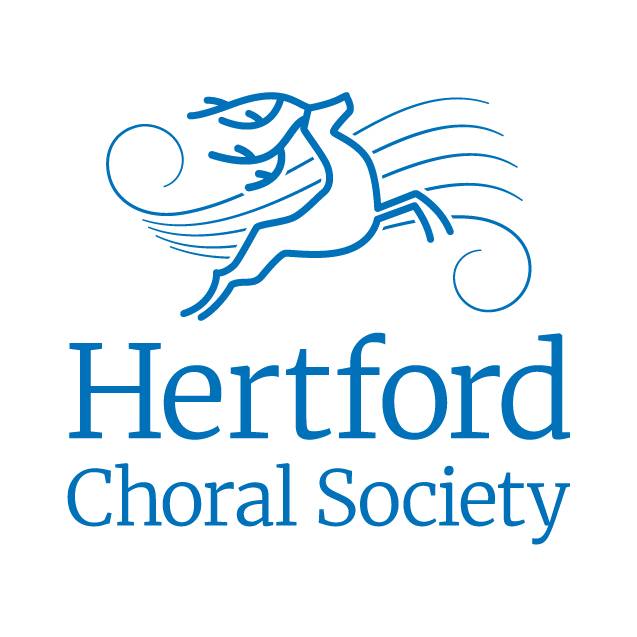 Hertford Choral Society
24th June 19:30
Hertford Choral Society Celebrate Mid-Summer with Black Dyke band on Saturday 24th June, 7:30pm - 9:45pm at All Saints Church, Hertford (SG13 8AE)
Tickets: £16 £4 students under 25.
To book:
HCS Box Office call 07936 719498; tickets@hertfordchoral.org.uk.
Hertford Tourist Information Centre (in person) unreserved only,
Or book online (Booking Fee applies)
More information can be found on their concerts webpage.
---
Soundbites, as its name suggests, combines a selection of soups, rolls, sandwiches, cakes and hot drinks available from 12:00 with a short (30-45 mins), admission free, concert at 1:00 pm. These concerts are run to contribute to the Music Development Fund, which supports our musical work with young people in the town. Concerts run during term-time.
Below are details of the first four concerts in our Summer 2017 season, which will run till mid July. Details for the remaining concerts will be posted shortly
Summer Season 2017
April 26th

Adrian Oldland

Piano
Beethoven, Rachmaninov
May 3rd

Sarah Stowe

Harpsichord
Arne, J.C Bach & William Herschel
May 10th

Clarino Trio

Mozart and Weber
May 17th

Marmara Piano Trio and friends

Trout Quintet Schubert
May 24th

Jill Crossland

Piano
Bach, Couperin & Scarlatti
May 31st

Trio opus 40

Horn, Violin, Piano
June 7th

Emma Dogliani

Richard Black

Soprano
Piano
Handel, Richard Strauss, Roger Quilter & Puccini
June 14th

Leonard Heydenrych

Carike Heydenrych

Flute
Piano
June 21st

Anything Goes

String Quartet
Haydn & Mendelssohn
June 28th

Molly Parsons-Gurr

Cello
Poulenc
July 5th

Michael Stephens-Jones

Organ
Music from the New World
July 12th

Simon Smith

Mark Fielding

Violin
Piano
Beethoven Cycle IV
We look forward to welcoming you to one or more of these concerts