Concerts at All Saints
Regular Concerts
We run a weekly Wednesday lunch time series Soundbites (details below) ourselves. Our church is also used regularly for concerts by other organisations such as Hertford Choral Society, Hertford Symphony Orchestra and Hertfordshire Festival of Music
---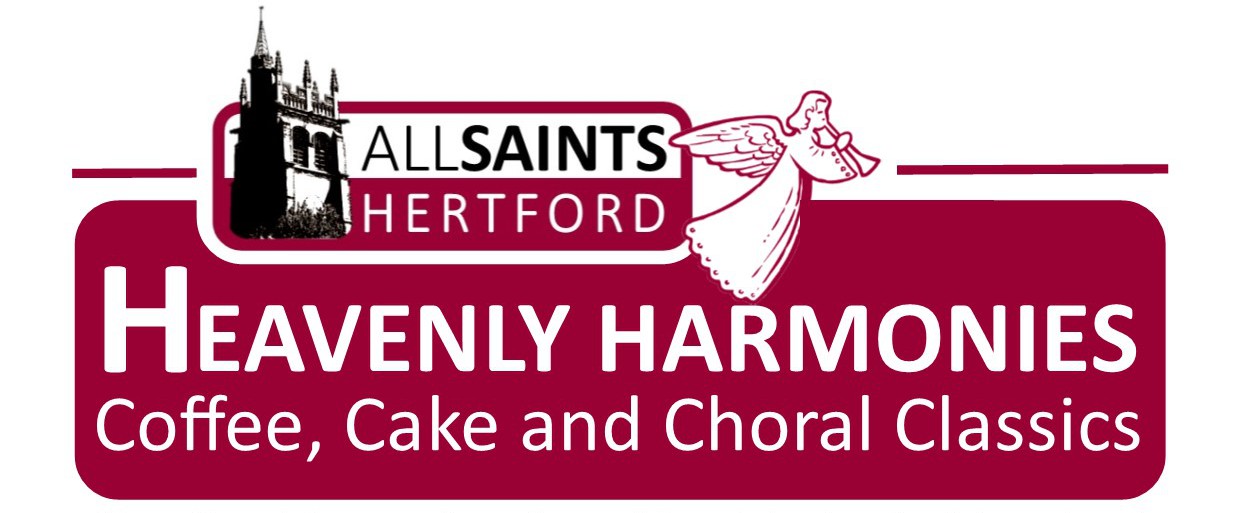 Heavenly Harmonies
Coffee, Cake and Choral Classics
We are excited to announce a new monthly concert series, exploring well-loved classics of the sacred choral repertoire though word and song. Refreshments from 11.00 with a 45-minute concert from 11.15 to 12.00 noon. Free Admission with Retiring Collection in aid of Church Funds.
Each of the monthly concerts will have an appropriate seasonal theme:
| | | |
| --- | --- | --- |
| | October 12th: | Harvest |
| | November 9th: | Remembrance |
| | December 7th: | Advent |
| | January 11th: | The Wise Men |
| | February 8th: | Simeon & Anna |
| | March 7th: | Lent and Passiontide |
| | May 9th: | Eastertide |
| | June 13th: | Pentecost and Trinity |
To launch the series, we are delighted to welcome St Martin's Voices and Andrew Earis on Saturday 24th August when they will take us through the entire year.
Please tell your friends and do come along yourselves. If you have a favourite seasonal piece do tell us and we will try to include it.
---
Soundbites, as its name suggests, combines a selection of soups, rolls, sandwiches, cakes and hot drinks available from 12:00 with a short (35-45 mins), unticketed, admission free concert at 1:00 pm. These concerts are run to contribute to the Music Development Fund, which supports our musical work with young people in the town. Concert series normally match school term-times.
Our 2019 Autumn Seasons starts on September 11th with a concert by the Ellis Ensemble. Details of the first few concerts are given below.
Autumn Season 2019
Sept 11th

The Ellis Ensemble

Clarinet, Bassoon & Piano
Sept 18th

Daniel Garvin

Violin
Daniel is a young musician currently studying at the Purcell School. He will include music by Bach & Grieg in his programme
Sept 25th

Kate Allsop

Róza Bene

Recorder
Harpsichord
Kate and Róza perform their 'London 1700' programme focussing on the music of French, Italian and English composers working in London during the 18th century when the recorder was enjoying huge popularity
Dieupart, Barsanti, Babell, Croft
Oct 2nd

Duo Fiammant

Antonio and Fiammetta De Innocentis

Guitar & Voice Duo
Antonio will perform a selection of solo guitar pieces and songs with his daughter Fiammetta.
We look forward to welcoming you to one or more of these concerts