Concerts at All Saints
Regular Concerts
We run a weekly Wednesday lunch time series Soundbites (details below) ourselves. Our church is also used regularly for concerts by other organisations such as Hertford Choral Society, Hertford Symphony Orchestra and Hertfordshire Festival of Music
---
News Updates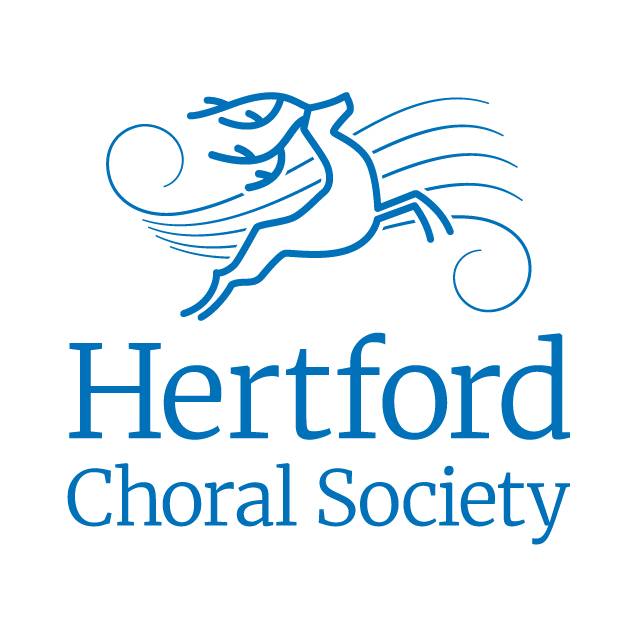 Hertford Choral Society
30th March 19:30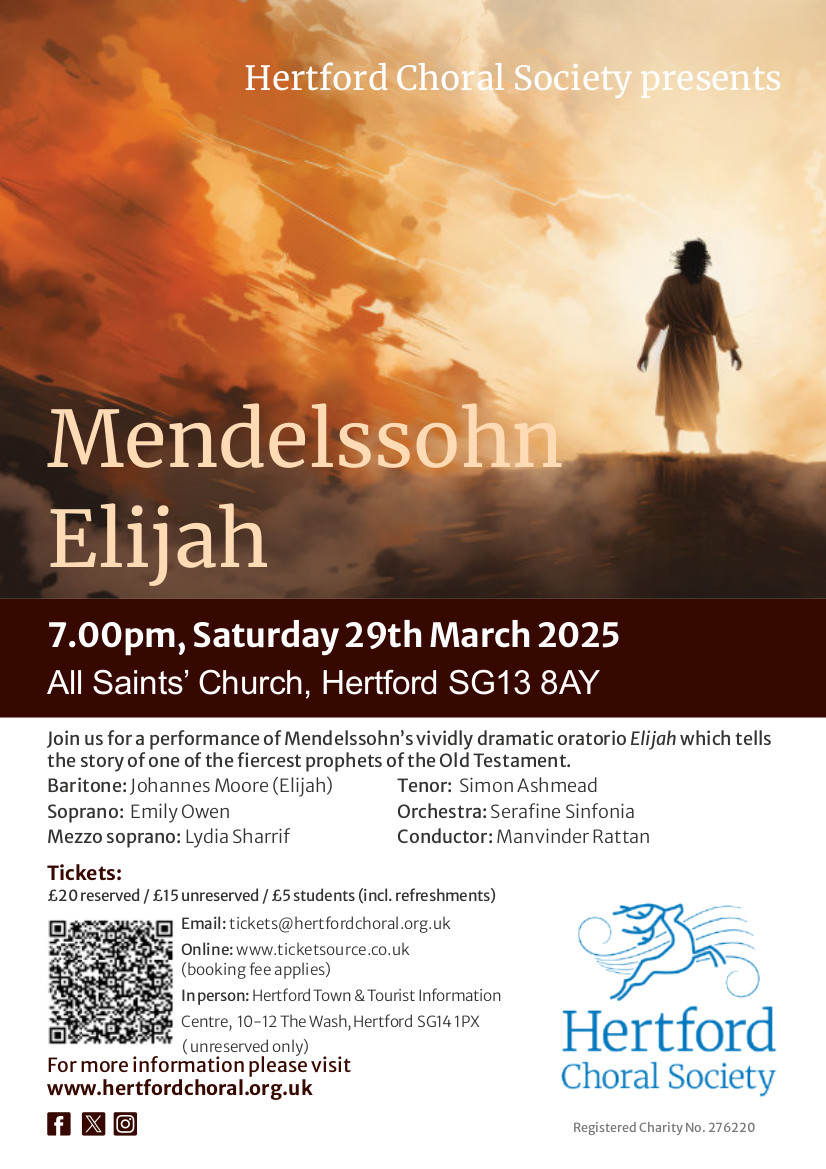 Hertford Choral Society present Requiem Verdi on Saturday 30th March 2019, 7:30pm - 9:45pm at All Saints Church, Hertford (SG13 8AE)
Fiona Hammacott (soprano)
Margaret McDonald (contralto)
Tom Raskin (tenor)
Alan Fairs (bass)
Chameleon Arts Orchestra
Directed by Derek Harrison
Tickets: £16 reserved, £12 unreserved, £4 children/students under 25.
To book:
HCS Box Office call 07936 719498; email tickets@hertfordchoral.org.uk; visit Hertford Town & Tourist Information Centre, 10 The Wash or book on-line.
---

Hertfordshire Festival of Music
Thursday 13th to Sunday 23rd June 2019
Hertfordshire Festival of Music
HFoM 2019 features acclaimed Cellist Steven Isserlis as Principal Artist.
The Festival includes four concerts in All Saints on 14th, 15th, 22nd & 23rd. More information will be posted here in March 2019.
More information and on-line bookings may be found on the HFoM events webpage.
---
Soundbites, as its name suggests, combines a selection of soups, rolls, sandwiches, cakes and hot drinks available from 12:00 with a short (30-45 mins), admission free, concert at 1:00 pm. These concerts are run to contribute to the Music Development Fund, which supports our musical work with young people in the town. Concerts run during term-time.
Our 2019 Spring Season starts on Wednesday 16th January and runs until April 10th. Due to the Easter Journey presentations to schools there will not be a concert of Wednesday 27th March.
Spring Season 2019
Jan 16th

Illumina Duo

Ellie Lovegrove

Richard Moore

Trumpet
Organ
Purcell, Bach, Damase, Elms
Jan 23rd

Guillaume Meral

Accordion
Jan 30th

Diana Brekalo

Piano
The life of Clara Wieck/Schumann
A programme of music to celebrate the 200th anniversary of her birth in 1819 with works by Clara and Robert Schumann.
Feb 6th

Atelier Quartet

Haydn String Quartet Op. 20 No. 2 in C Major
Mendelssohn String Quartet No. 2 in A Minor Op.13
Feb 13th

Adriana Cristea

Mina Beldimanescu

Violin
Piano
Romania with Love: Music inspired by traditional Romanian folk music by Romanian composers.
Enescu, Dinicu, Porumbescu, Dimitrescu, Dinicu, and including Six Romanian Folk Dances Bartók
Feb 20th

Concentus VII Baroque Ensemble

Bass-Baritone, Oboes, Recorders & Harpsichord
Eternal Eclipse - Music for King George I
Steffani, Handel
Feb 27th

Alex Ashworth

Christopher Benham

Baritone
Piano
Vaughan Williams Songs of Travel
Mar 6th

English Piano Trio

Violin, Cello & Piano
Haydn, Beethoven
March 13th

Alexandra Heal

Barbara Manning

Clarinet
Piano
Alexandra is a senior musician studying at Simon Balle School, Hertford
March 20th

Eleanor Maynall

Piano
Gade, Mendelssohn, Greig & Brahms
March 27th
No concert (Church in use for Easter Journey)
April 3rd

Dominic Childs

Simon Callaghan

Saxophone
Piano
Debussy, Sondheim & Maurice
We look forward to welcoming you to one or more of these concerts