Concerts at All Saints
Regular Concerts
We run a weekly Wednesday lunch time series Soundbites (details below) ourselves. Our church is also used regularly for concerts by other organisations such as Hertford Choral Society, Hertford Symphony Orchestra and Hertfordshire Festival of Music
---
News Updates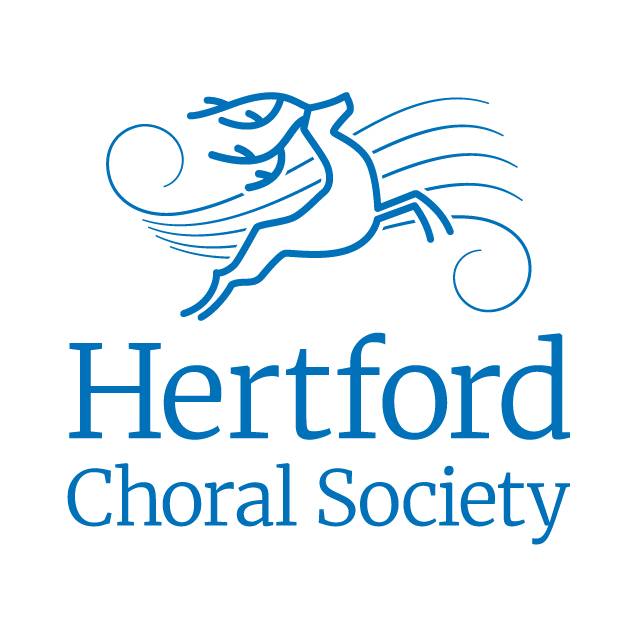 Hertford Choral Society
3rd November 19:30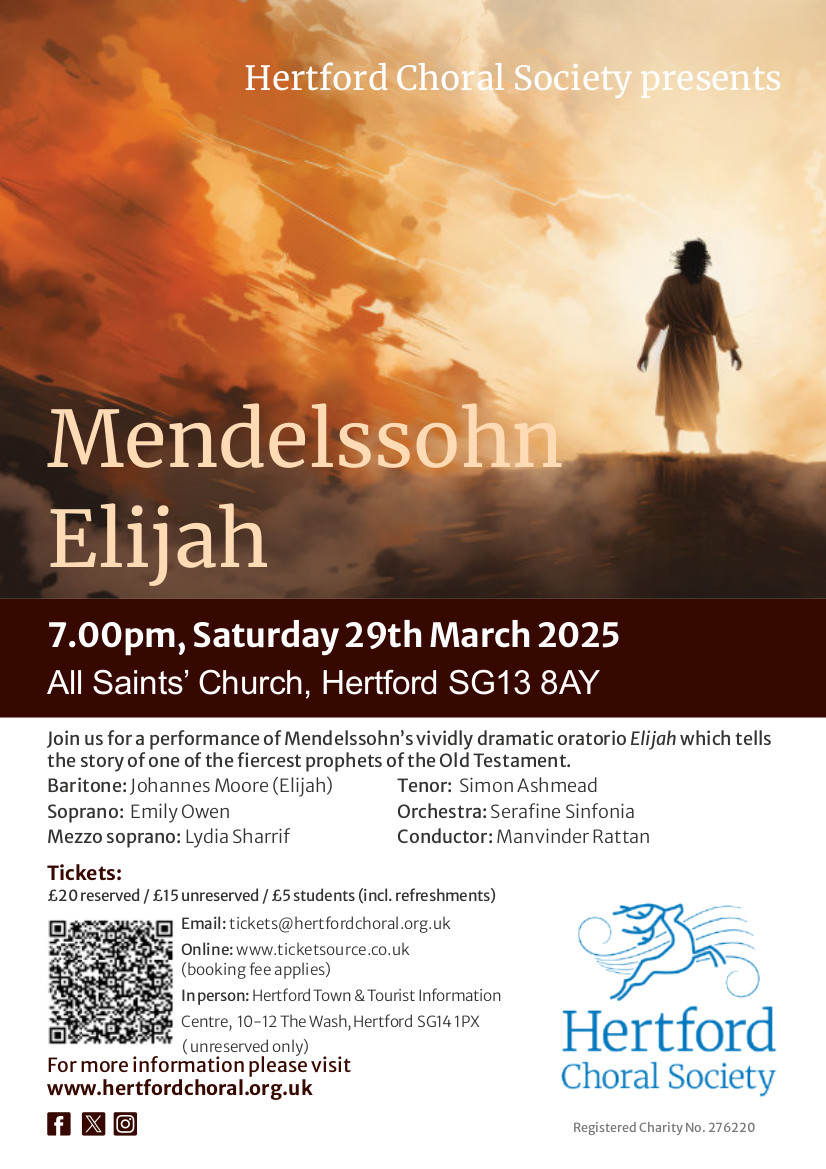 Hertford Choral Society Messiah Handel on Saturday 3rd November 2018, 7:30pm - 9:45pm at All Saints Church, Hertford (SG13 8AE)
Alex Kidgell (soprano)
Clare McCaldin (alto)
Oliver White (tenor)
James Cleverton (bass)
James Gower (bass)
Camerata of London
Directed by Derek Harrison
Tickets: £16 reserved, £12 unreserved, £4 children/students under 25.
To book:
HCS Box Office call 07936 719498; tickets@choral-society.com.
More information can be found on their concerts webpage.
---

Hertfordshire Festival of Music
Thursday 13th to Sunday 23rd June 2019
Hertfordshire Festival of Music
HFoM 2019 features acclaimed Cellist Steven Isserlis as Principal Artist.
The Festival includes four concerts in All Saints on 14th, 15th, 22nd & 23rd. More information will be posted here in March 2019.
More information and on-line bookings may be found on the HFoM events webpage.
---
Soundbites, as its name suggests, combines a selection of soups, rolls, sandwiches, cakes and hot drinks available from 12:00 with a short (30-45 mins), admission free, concert at 1:00 pm. These concerts are run to contribute to the Music Development Fund, which supports our musical work with young people in the town. Concerts run during term-time.
Our Autumn Season begins on 12th September and runs until Wednesday 5th December.
Autumn Season 2018
Sept 12th

Michael Stephens-Jones

Martin Penny

Organ solos and duets
Buxtehude,Tomkins, Laprida, Mendelssohn, Hakim, Dupré, Bret
Sept 19th

Meraki Duo

Flute & Guitar
Sept 26th

Antonio Oyarzabal

Piano
Oct 3rd

Senior Music Students from St Edmunds College

Oct 10th

Benjamin Harte

Simon Davies

Violin
Guitar
Vivaldi, Paganini, Piazzola & Granados
Oct 17th

Ian Ray

Piano & Organ
Chopin Scherzo No.2 in B flat minor Rheinberger, Duruflé & Mendelssohn
Oct 24th

David Kirby

Clarinet
Saint-Saens Clarinet Sonata Op.167
Oct 31st

An-Ting Chang

Piano
A programme of Fantasies including Tchaikovsky 'Romeo and Juliet' Overture-Fantasia
Nov 7th

Alice Bishop

Simon Marlow

Soprano
Piano
Nov 14th

Emma Abbate & Julian Perkins

Piano Duo
Schubert, Ravel, Weber & Gershwin
Nov 21st

Robert Atchison

Timothy Carey

Violin
Piano
Beethoven, Mozart & Gershwin
Nov 28th

Mine Dogantan-Dack

Mona Kodama

Juan Drown

Piano
Violin
Viola
The Intimate Brahms - a Lecture-Recital
Brahms, Robert & Clara Schumann
Dec 5th

Festive Finale
We look forward to welcoming you to one or more of these concerts