Concerts at All Saints
Regular Concerts
We run a weekly Wednesday lunch time series Soundbites (details below) ourselves. Our church is also used regularly for concerts by other organisations such as Hertford Choral Society, Hertford Symphony Orchestra and Hertfordshire Festival of Music
---
News Updates

Hertfordshire Festival of Music
Thursday 13th to Sunday 23rd June 2019
Hertfordshire Festival of Music
HFoM 2019 features acclaimed Cellist Steven Isserlis as Principal Artist.
The Festival includes seven concerts in All Saints:
14th June 7.30pm.
Stephen Isserlis, Orchestra of the Swan, Tom Hammond.
McCabe, Haydn & Stravinsky
15th June 2.30pm.
Chamber music with Stephen Isserlis and friends.
Faure & Schumann
16th June 12noon.
William Whitehead Organ.
J.S.Bach, Whitlock & Elgar & newly composed chorale preludes from the Orgelbuchlein project.
19th June 1.00pm.
A joint concert with Soundbites. Harmonia Caelestis.
Bach, Handel, Fribbens
22nd June 2.30pm.
The massed horns of Hertfordshire with Hertfordshire Music Service
22nd June 3.30pm.
Tim Thorpe Horn Winnie Wu Piano.
Satie, Strauss, Vinter, Mills, Mozart
23rd June 2.30pm.
Claire Hammond Piano & Carducci Quartet.
Mendelssohn, Ravel, Fribbens & Mozart
More information and on-line bookings may be found on the HFoM events webpage.
---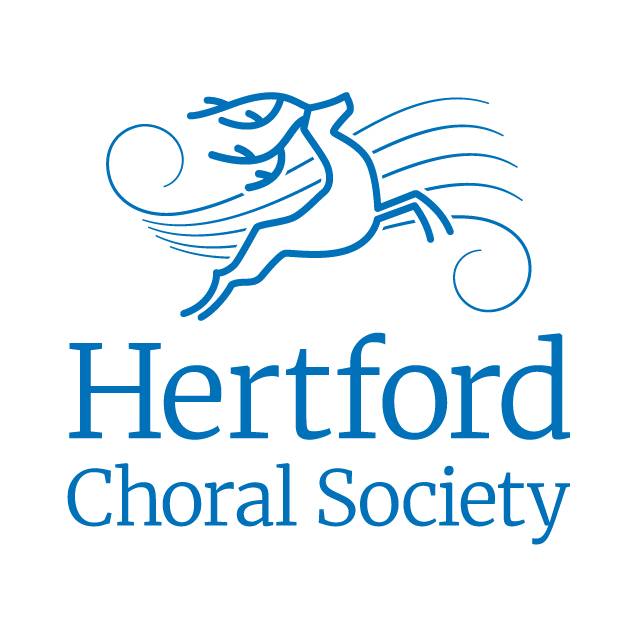 Hertford Choral Society
29th June 19:30
Hertford Choral Society present 80th Anniversary Gala with Accordion5 & Blue Steel on Saturday 29th June 2019, 6.15pm for 7.00pm at All Saints Church, Hertford (SG13 8AE)
Come and enjoy an evening with all genres of music that are associated with HCS and with accordions and steel pans - Bach, Mozart and Mendelssohn alongside calypsos, Bob Marley and The Girl from Ipanema
Accordion5 (Ian Watson Director)
Blue Steel (Mark Cherrie Director)

Derek Harrison Conductor
Tickets: £16 reserved, £12 unreserved, £4 children/students under 25.
To book:
HCS Box Office call 07936 719498; email tickets@hertfordchoral.org.uk; visit Hertford Town & Tourist Information Centre, 10 The Wash or book on-line.
---
Soundbites, as its name suggests, combines a selection of soups, rolls, sandwiches, cakes and hot drinks available from 12:00 with a short (30-45 mins), admission free, concert at 1:00 pm. These concerts are run to contribute to the Music Development Fund, which supports our musical work with young people in the town. Concerts run during term-time.
Our 2019 Summer Season starts on Wednesday 1st May and runs until July 10th. Details of the first few concerts are given below. The remainder will be loaded shortly.
Summer Season 2019
May 1st

London Piano Trio

Haydn Trio No.38 in D major Hob.XV:24
Schubert Trio in B flat major D898
May 8th

Pal Banda

Cello
J.S. Bach Suites for solo cello Nos. 1 & 5
May 15th

Alexander Ardakov

Piano
Chopin, Schumann & Mozart
May 22nd

Chloé Underwood

Keith Hannis

Mezzo-Soprano
Piano
Handel, Mozart, Schubert & Schumann
May 29th

Syzygy Saxophone Trio

Jun 5th

Julian Jacobson

Piano
Chopin Sonata No 3 Mozart, Debussy
June 12th

Molly Parsons-Gurr

Christopher Benham

Cello
Piano
Beethoven, Chopin
Jun 19th

Harmonia Caelestis

Natasha Page, Ellie Lovegrove, Simon Smith & Richard Moore

Soprano, Trumpet, Violin & Organ
Handel, Bach, Fribbens
June 26th

Colin Eldred

Jane Eldred

Barbara Manning

Clarinet
Viola
Piano
Mozart Kegelstatt Trio
We look forward to welcoming you to one or more of these concerts